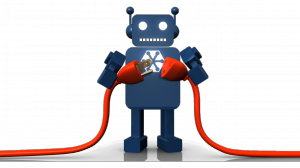 Plugins and widgets offer a great way to customize and add functionality to your website. Plugins and widgets can help you to add social media, Adsense placement, contact form generators, email collectors, rss feeds and more.
What's the difference between a widget and a plugin?
A WordPress plugin is a file or collection of files that adds or removes functionality. There are thousands of WordPress plugins, most of which are free. Some are visible on your website, others like a spam blocker, work on the backend and not visible to your website visitors.
A WordPress widget is an object you add to your sidebar and is often created by a plugin. Widgets are simple to use. The widget section is located under the Appearance section on your WordPress administration page. Just drag and drop the widget you want to use into the sidebar you want it to appear in. Widgets can be renamed, reordered, enabled and disabled to fit your needs.
For example, the sidebar on the right side of this blog includes two MemberFindMe widgets. The upcoming events widget highlights your upcoming events and links directly to the event page so members can RSVP and purchase tickets online. The business slideshow widget features your member business logos and taglines.
You can utilize the search function in the WordPress plugin directory to find the plugin or widget you need. You can get more information about installing plugins at WordPress.org. If you are a MemberfindMe client you can also see free tutorials on this and other WordPress functions from your WordPress administration page.