This section will tell you about some of the menu and sidebar options available with the blue.lift template. You can also see some examples of them on this and other pages on this website.
Menus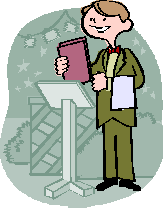 The main menu is found on the top right corner of the blue.lift template website. You control which pages on your site go on the menu, and all the menu item names can be customized.  Menu items can be nested creating sub-menus that open when the user hovers over the parent item.
You can also create menus and place them as widgets in any of the sidebars.  For example, the menu links at the bottom of this website is a menu widget.
Sidebars
The blue.lift theme offers top, right, left and bottom sidebars that allows you to further customize your website without programming. All you have to do is drag and drop widgets into the sidebars from your WordPress admin page.
You can use widgets to provide important information to your website visitors, or encourage a particular action, and more! Here are some of the standard widgets available (additional widgets may be installed with plugins):
RSS Feed widget displays the latest blogs or news from sources that are important to you. For example, we have a RSS feed widget on the sidebar displaying information from The Center for Association Leadership and Chamber Execs an another featuring Grenlights' blog.
Search widget places a search box on the sidebar.
Recent Posts widget allows you to drive more traffic to your blog by highlighting your most recent blogs.
Custom Menu widget lets you place additional menus on the sidebar. For example, you can see an example of a custom footer menu on the bottom sidebar of this page.
Recent Comments widget spotlights the social aspect of your website by displaying recent comments to your blogs.
MemberFindMe Events* widget displays your upcoming events.
MemberFindMe Folder* widget presents a slideshow of businesses in your sidebar, with their logos and taglines, and linked to their profiles in your member directory. Use this to highlight your members or sponsors!
* Requires MemberFindMe subscription.
With the fluid layout of the blue.lift template, the sidebars will change dynamically with the screen size to offer the best viewing experience no matter which device your website visitor is using.